Things to do in krabi ( Best real ! )
Things to do in krabi :: Sawasdee ka! (I'm Da) This is the province where I was born and raised. It is one province of Thailand's most relaxing and very popular tourist attractions. Krabi beaches are beautiful and soft white sandy, Here is a province has the most stunning islands, the jungle and a lot of attractions.
Some time I phrase isn't wonderful, not expert in grammar and use easy to understand words. But I known all here. And also I have many years ago experience with excursion and tourisms here. I can provide everything you expect to.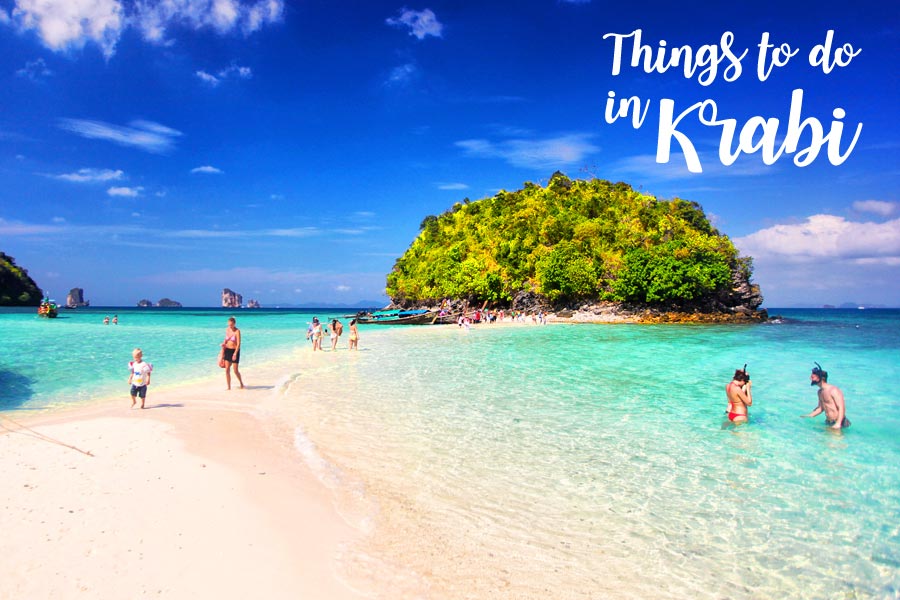 Krabi weather :: The best time to visit here is between November and April, Which is also the peak tourist season. May to October, this place is almost raining many day, so there are not many tourists.
Krabi airport :: This province has its own airport which handles international and domestic flights. It is located about 15 km from city center. If you want to go to Ao nang, you can transfer by airport taxi (private). But the airport shuttle bus is Cheapest price. So come and explore the best things to do here!
1. Talay Waek by longtail boat
natural attractions of Thailand. Krabi is considered Unseen Thailand, So it's famous throughout the world because of the wonders of nature. The wave has swept the sand converge at this point cause phenomenal. Called "Talay Waek" or " Sand bank " and reveals the apocalyptic white extending a line connecting between the three islands, Chicken island, Mor island and Tup island. And the sand is slowly sinking into the water. When the high tide of the day.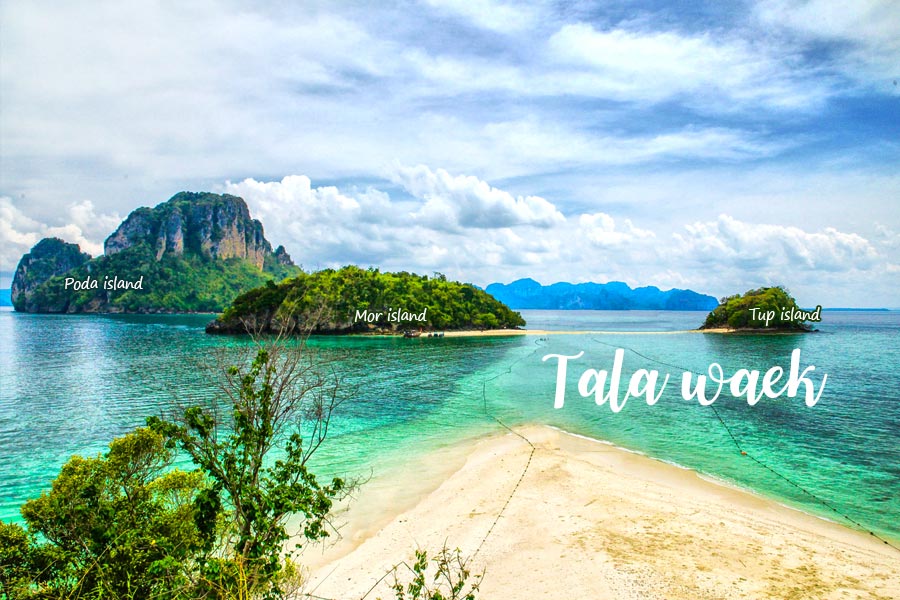 Hong island :: Hong meaning in Thai is Room. So Hong island is natural room from god. The cliffs is wall, the floor is sea. Only one space for entrance and exit. Of course Hong island that we talk about it's belong to Krabi province, accepted by tourists more beautiful than other. Because same area with Hong island (Krabi) have hong's bay, soft white sand beach there. Two curved bay are connecting if see from top, both beaches same like two wing of bird drawn by god.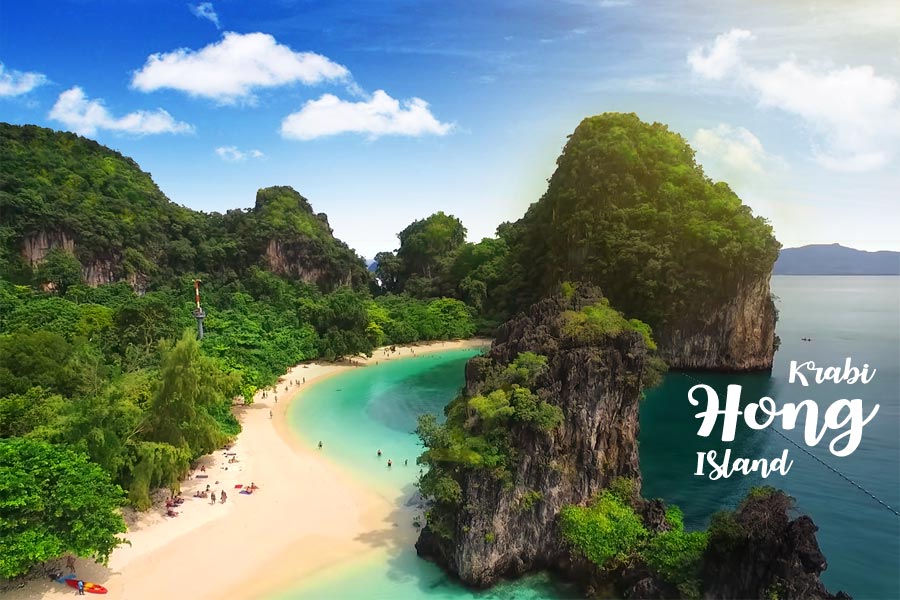 Hot spring waterfall : It's not too big waterfall only 3 meters high and 3 level. Each levels have troughs look like Jacuzzi from nature, about 4-5 troughs per levels, and 1-1.5 meters deep, each trough.
Highlight : there is follow the name Hot spring plus waterfall. Only one water fall in Thailand give relaxation feel to visitors by warm water about 40-50 c
Book !! for Krabi tour package
Email : krabiviewtour@gmail.com
Whatsapp : +660894704772
Line ID : krabiviewtour
Facebook : Krabiview