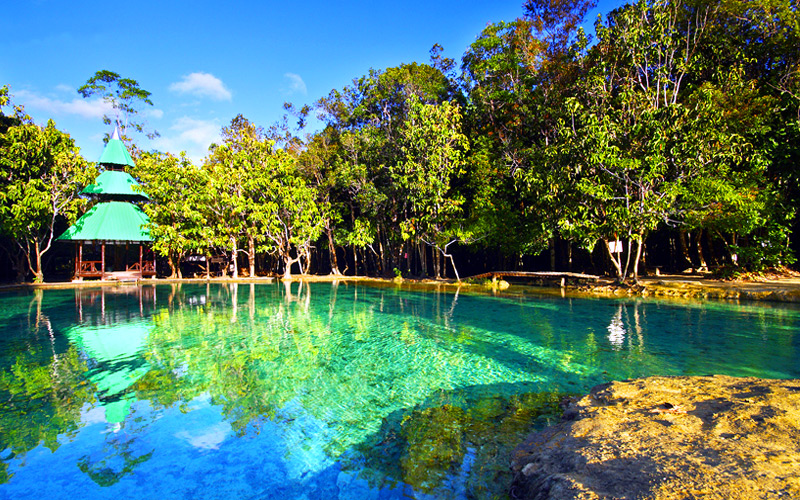 Emerald Pool : Through jungle, seeing quaint trees, small, big or too old, and hearing animal sound. Along the way from car parking to emerald pool.
Emerald Pool is the big pool from nature with emerald color, square shape is 25 meter wide, 20 meter long and 1.5-2 meter deep. Water there is very clear until can see stones under water. But it?s hard water. So, no aquatic plant or aquatic animals rest there.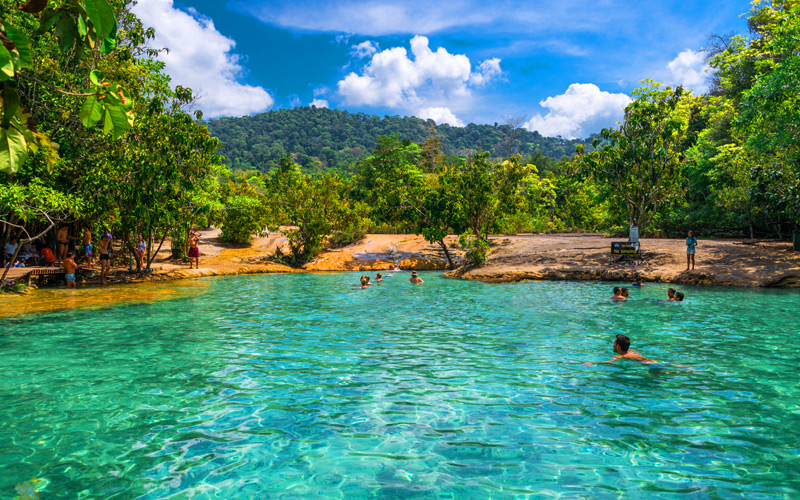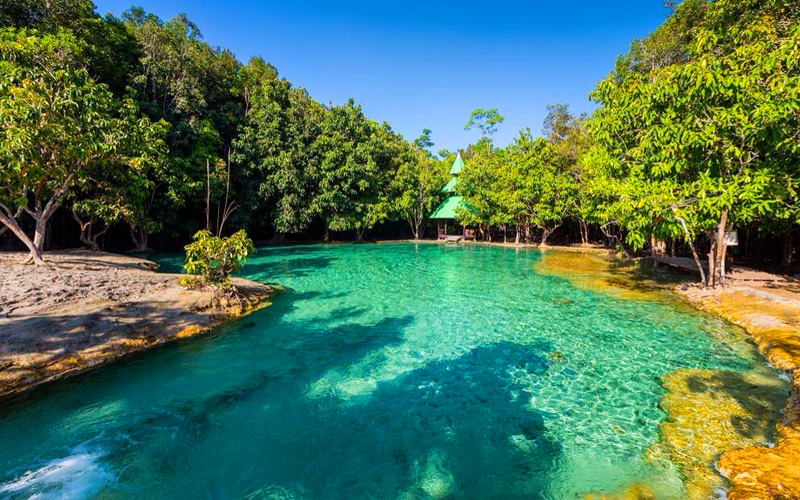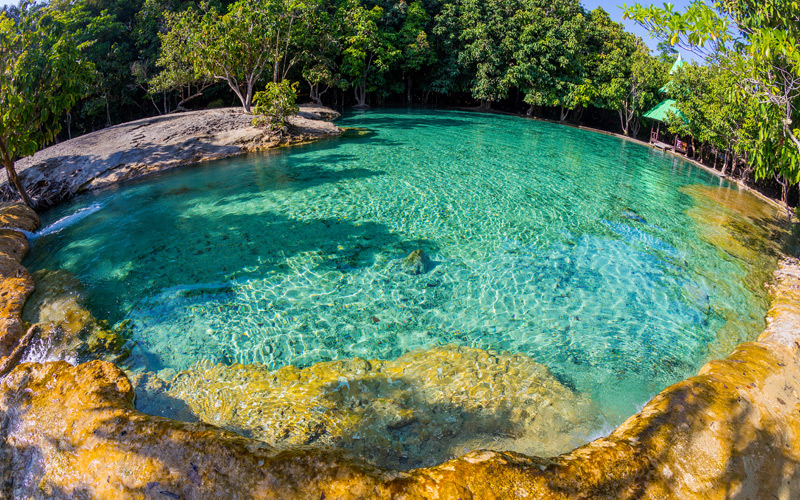 And far away from emerald pool about 800 meter, have one more interesting pool. It?s ?Blue lagoon? beautiful pool, but too deep can?t swim, suitable for visit and take a photos.